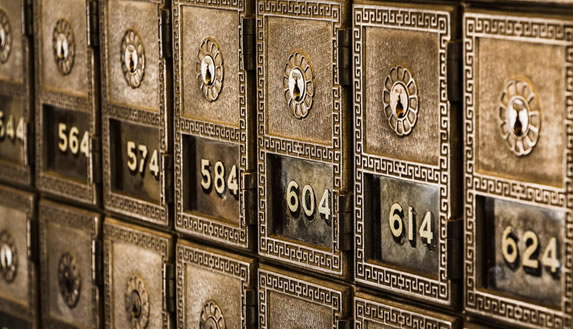 Business Deposit Accounts
First National Bank of Oklahoma has all the business banking tools you need to allow your business to thrive. From money market accounts to cash management services and free small business checking, we are here to help. Please review a business banking account below for more information.
Commercial Checking
Unique to your company size, account balance and spending habits, a Commercial Checking Account allows you to offset monthly fees with an earnings credit on balances kept in your account. We're committed to helping you achieve your goals.
No minimum balance requirements.
Monthly maintenance fee of $7.50
Checks or Withdrawals $.15 each
Deposit Items $.08 each
Easy to balance image statements
Internet banking access
Earnings credit is based on 91-day T-bill rate and is subject to change. (A 10% per annum interest charge will be assessed daily on negative collected balances in the account until a deposit is made and the overdraft removed.)

Small Business Checking
With no monthly maintenance fee, this account is ideal for small to medium sized businesses.
$500.00 opening balance
No minimum balance requirements
250 free deposit items, checks and/or withdrawals per statement cycle
$.30 for items over 250 per statement cycle
Visa business debit card
Online banking
E-Statements required
Night depository bag(s) with signed agreement available
Money Market Checking
This tiered interest-bearing checking account is ideal for individuals who only write a few checks each month.
Fixed Interest Rate; compounded and credited monthly
$5 service charge for balances below $1,500
No interest paid on balances below $5,000
Maximum of 6 withdrawals per statement cycle
$10 fee for each debit over 6 per statement cycle
Free online and mobile banking
Commercial Savings
A business account that helps nurture growth for your business.
$1 service charge per withdrawal after SIX
No interest paid on balances below $10
Quarterly statements/e-statements
Free online and mobile banking
Interest-Bearing
The balance computation method we use to calculate all interest-bearing accounts is the Daily Balance Method. This method applies a daily periodic rate to the principal in the account each day.